Rewarding Solutions, LLC
Rewarding Solutions is a consulting and training firm that helps clients achieve business results by maximizing and focusing the skills of all employees. For more than a decade, Rewarding Solutions has identified the strategies for clients' success and designed customized human resource plans and employee and management training programs which drive employees to achieve the specified results while demonstrating the desired behaviors.
Rewarding Solutions delivers customized, creative, and effective human resource programs. This is accomplished through the extensive expertise of our consultants and a partnership with our clients. Our consultants excel at listening to our clients and translating their business needs and objectives into workable plans.
Rewarding Solutions is committed to exceeding your expectations of the results and how we work together to achieve them.
Betty Richardson, Founder and President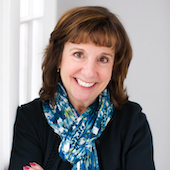 Betty Richardson has held key executive roles in human resources for more than twenty years. Her experience includes all aspects of design, training, and administration of human resource programs for start-up businesses through Fortune 500 companies as well as non-profit organizations. Her in-depth human resource background in varying types and sizes of organizations provides Betty with a strong foundation to deliver needed results that are customized for each client.
Prior to establishing Rewarding Solutions in 1997, Betty was the Director, Corporate Compensation Planning and Development for Eastman Kodak Company. She was responsible for the benchmarking and design of all pay-related plans for individual business units and ventures as well as for company-wide programs. This included all base pay, bonus, commission, incentive, and recognition plans for the numerous and varied businesses. Before that, Betty was the Manager, Compensation, Benefits, and Information at Harris Corporation/RF Communications.
Rewarding Solutions utilizes the services and expertise of additional consultants, trainers, and other professionals, as needed, to best serve our clients.
Home :: About Us :: Services :: Clients & Partners :: Contact
©2009, Rewarding Solutions LLC, All Rights Reserved
Website by Red Beagle Web Development
"I highly recommend Betty Richardson from Rewarding Solutions. We engaged Betty to help us design a customized incentive plan for our sales force. Betty was a great partner who took the time to truly understand our business. Through that knowledge and her sales incentive expertise, she created a plan that drives the desired results and behaviors at the appropriate levels of cost to our company.
Betty is a highly valued resource that we utilize throughout the year for all sales compensation issues, communications, and documentation. She anticipates issues, facilitates meaningful discussions, and offers sound recommendations.
Betty has been instrumental in focusing and motivating our sales force to achieve exceptional business results."
— Ralph Chauvin, VP Sales
Perfetti Van Melle, NA
(makers of Mentos & Airhead candy)